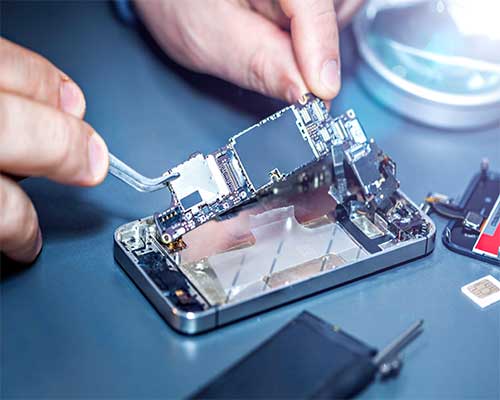 We are dedicated to provide quality assured service to all our customers who are looking for the best mobile and tablet service centre in Chennai. We have a team of technical engineers who are talented and trained to resolve all the issues in your mobile phone. Our technicians are experienced in working with all types of smart phones and tablets.
Our Quality Mobile Repair Services
Mobile Display Repair
We help to repair your cracked screen, by replacing genuine and high quality display.
Water Damaged Mobile Phones
Water clogged mobile phones should not be turned on without professional help.
Mobile Charging Faults
We cross check mobile charging points and replace them if needed
Mic Speaker Repair
Interrupted communication is the worst thing, we help you to get your Mic and Speaker replaced.
Battery Replacements
You can find some difference in battery performance and you can fix that by replacing the battery.
Software Issue
All types of related to OS can be rectified by us.
Camera Faults
We can also help you by replacing the camera lens.